10 Year Celebration Offers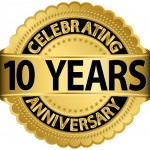 This year we're proudly celebrating 10 years in business.
We've been serving our customers since 2011!

To help us celebrate starting from 28th June 2021 we're offering 10 weekly amazing to deals!

We couldn't have reached this 10 year milestone without you, our customers, thank you!
---
There are no products to list in this category.