Formuler GTV-BT1 Advanced Bluetooth Voice Remote** with Universal TV Control***
ONLY £26.95!
Upgrade your Formuler remote with this superb new advanced remote.
**Bluetooth & Voice features supported only in MYTVonline 2 models.
MYTVonline 1 models only support IR function.
***Universal TV Control only supported by MYTVonline 2 models.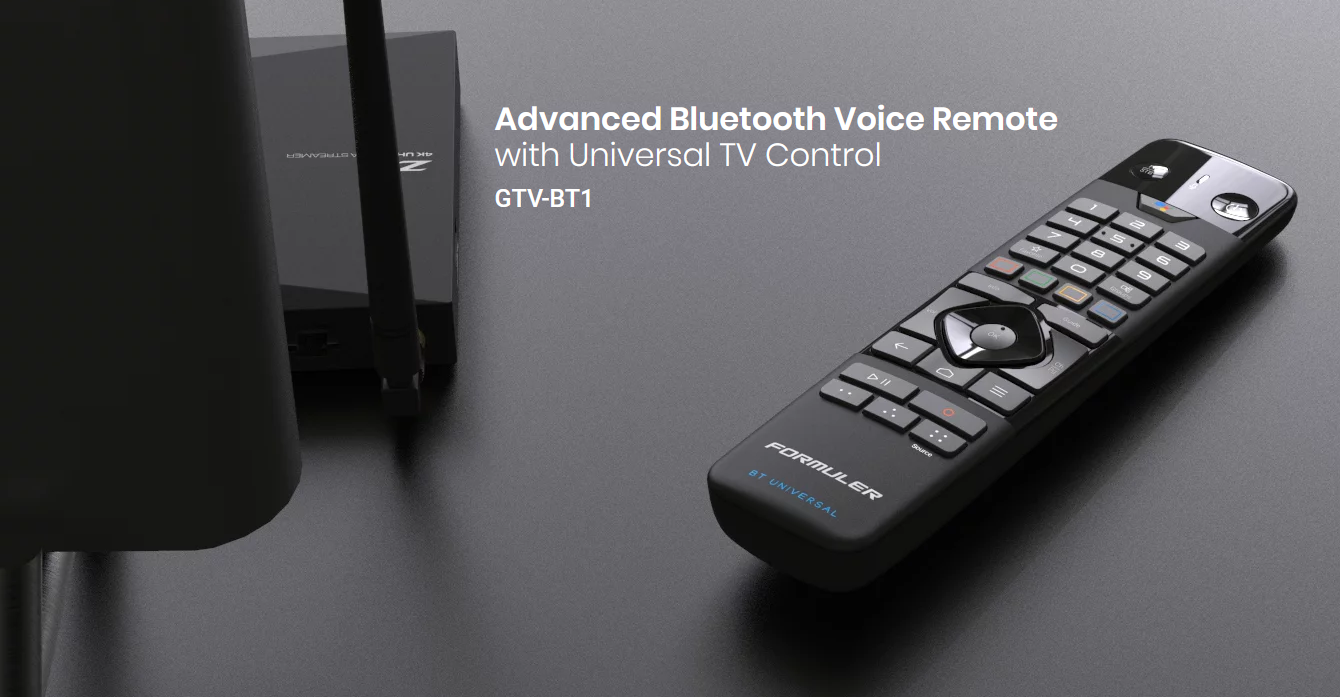 Advanced Bluetooth Voice Remote with Universal TV Control.
Formuler's advanced hybrid Bluetooth Voice Remote controller is
specially designed to optimize your TV and media viewing experience.

Universal infrared programmability for TV control and software
programmable hotkeys gives you flexible device control options.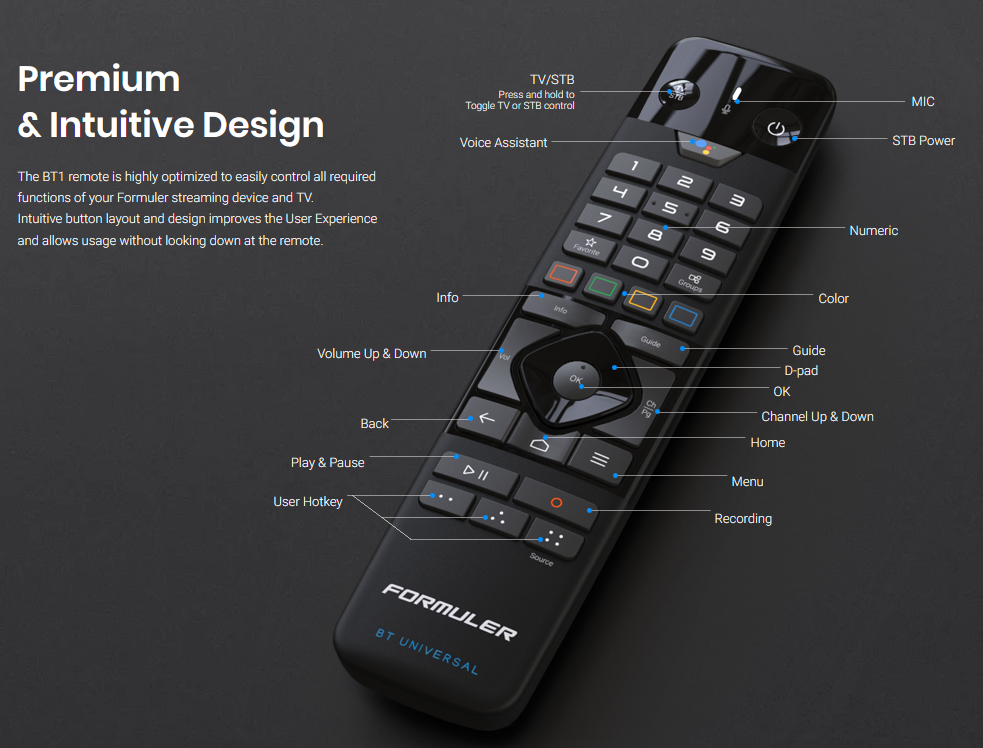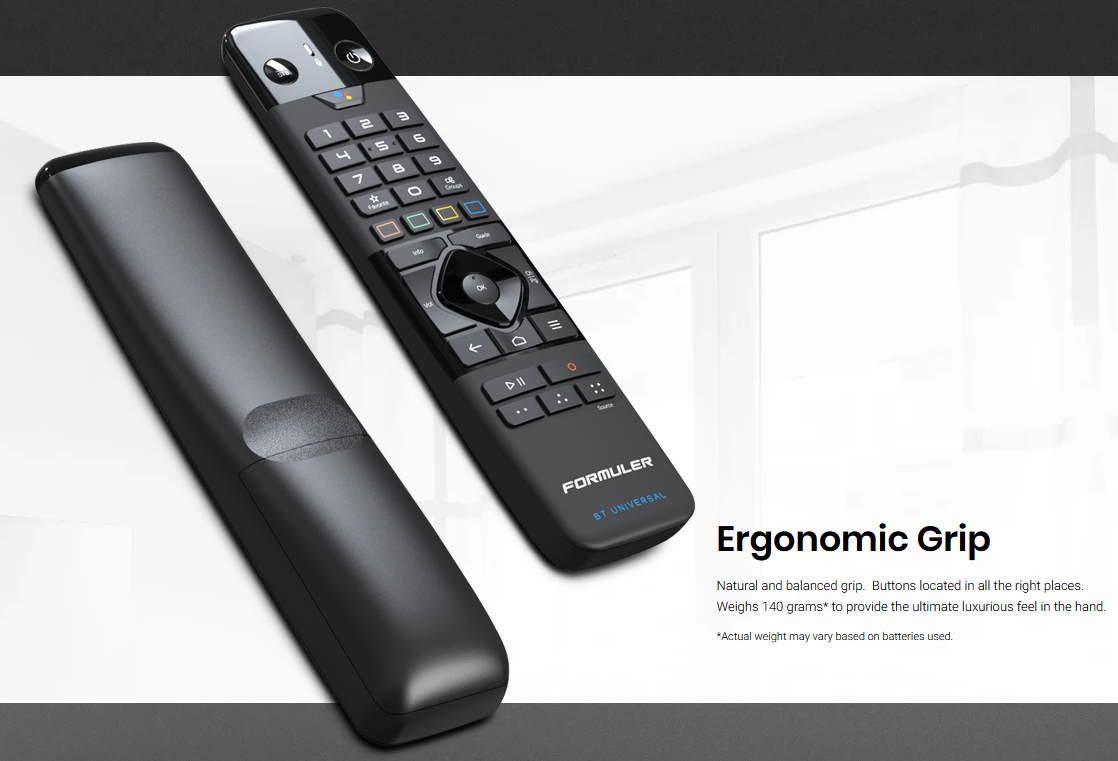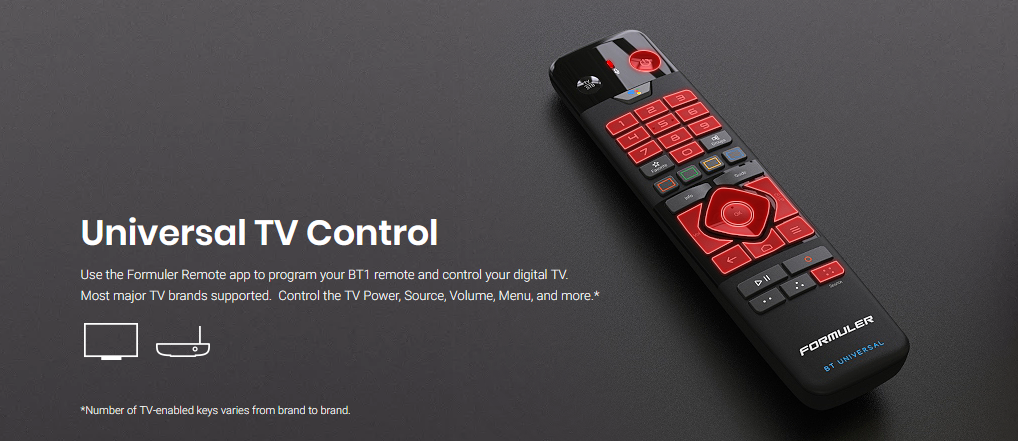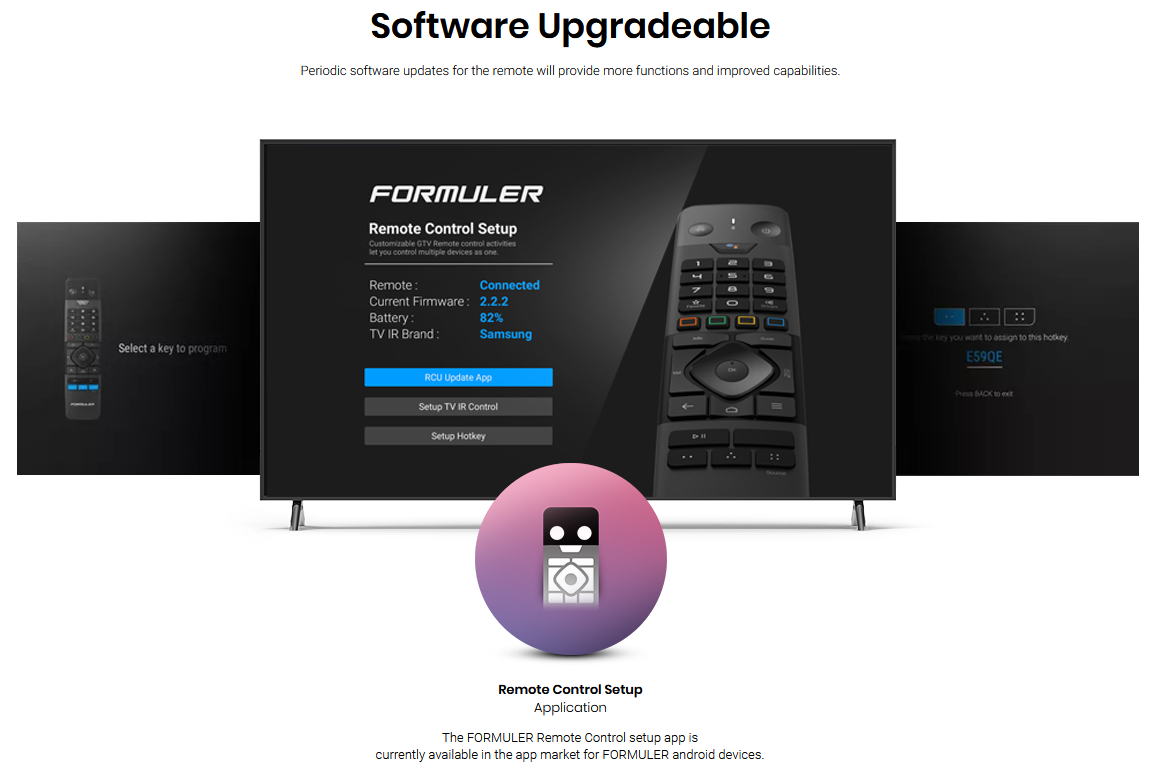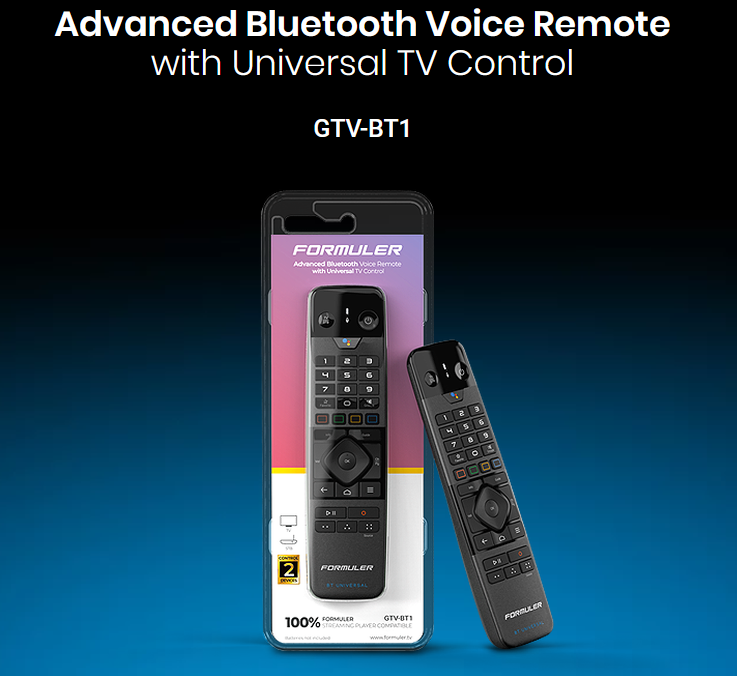 Formuler GTV-BT1 Advanced Bluetooth Voice Remote with Universal TV Control
£29.00

£26.95

Ex Tax: £22.46
Related Products
Tags: Formuler, GTV-BT1, Advanced, Bluetooth, Voice, Remote, Universal, Control, TV